When you're a child, you often just want to have fun and make things look good. But sometimes you need to get professional in order to create great videos or photos. In Photoshop, you can use tools to make basic photo edits, but there are also more sophisticated ways to create amazing videos or photos. Adobe Photoshop is a raster graphics editor developed and published by Adobe Inc. for Windows and macOS. Learn to "blend and mash up photos, graphics, effects and colors to create something entirely new".
In this course, you will learn an introduction to photoshop and video editing, and you will also learn about different tools in photoshop and video editing.
You will be learning how to create promotion cards and masking techniques. And you will be able to edit photos and videos.
This course is offered in offline and online mode and Kids registered in this course will need a laptop, Ipad, tab, or PC (windows, IOS) and a good internet connection to start learning.
In this course the students will learn about
Photoshop history and Similar software
Uses of photoshop software, it's principles
Photoshop interface and tools
Logo creating
Image manipulation
Color modes
Effects, touch and repair, masking, layers
Creating Vector art and gif or motion poster in photoshop
This course is for beginners, you do not need any previous knowledge of Photoshop or design.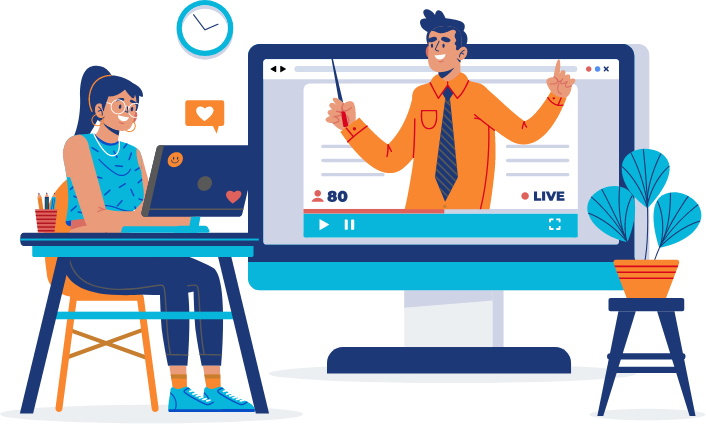 In this module, students will learn the concepts mentioned below
Learning about tools in Photoshop
Working with layers, groups, and guides
Learning about color values and gradients
Working on Image manipulation
Working on font styles
Working on image manipulation
E.g.  Editing Photos, Image manipulation, Poster, creating Logos
In this module, students will learn the concepts mentioned below
Learning about lasso tools and marquee tools,
Working with retouching,
Learn about masking,
Working with logos,
Working with Marketing pamphlets like banners, posters, etc.,
E.g. Creating banners, posters, flyers, Brochures, etc
In this module, students will learn the concepts mentioned below
Working with advanced masking,
Working on creating mockups,
Working on creating package designing,
Working with brush tools,
Working on photo manipulation and composite.
E.g. Creating package design, digital storyboard, Social Media Posts, and Adverts.
Our course culminates with a certification test, challenging students to showcase their skills through projects involving the Picture Manipulation and Product Designing using their own logo made in Photoshop. The students are supposed to design the Product, manipulate pictures and make brochures on their own to get certification.
[cwp_et_pb_layout_slider_standard next_label=" " prev_label=" " arrows_position="bottom-right" live_preview="on" show_pagination="off" custom_icon_color="gcid-8464f7fc-b60b-4406-9e4f-9cf626b6ab2e" custom_icon_bg_color="#FFFFFF" custom_border_radius="50%" loop_slider="on" rtl="on" num_items="3″ slide_center_item="on" slides_margin="20″ navmenu_wrapper_bg="#FFFFFF" navmenu_bg="#FFFFFF" num_items_tablet="2″ num_items_phone="1″ num_items_last_edited="on|phone" module_id="projectVideo_slider" _builder_version="4.17.1″ _module_preset="default" custom_button_prev="on" button_prev_bg_color="RGBA(255,255,255,0)" button_prev_border_width="0px" button_prev_border_radius="0px" button_prev_icon="$||divi||400″ button_prev_on_hover="off" custom_button_next="on" button_next_border_width="0px" button_next_border_radius="0px" button_next_icon="#||divi||400″ button_next_on_hover="off" custom_css_slide_arrows=" display: flex;|| " custom_css_slide_arrow_prev="margin-left:10px;" global_colors_info="{%22gcid-8464f7fc-b60b-4406-9e4f-9cf626b6ab2e%22:%91%22custom_icon_color%22%93}" button_prev_bg_color__hover_enabled="on|desktop" button_prev_bg_color__hover="RGBA(255,255,255,0)"][cwp_et_pb_layout_slide_item_standard admin_title="Video 1″ slide_type="content" content_slide="
Inventothon-22 – Submission – Sarveesh Satish & Saharsh Satish" _builder_version="4.17.1″ _module_preset="default" text_text_color="#FFFFFF" text_orientation="center" global_colors_info="{}"][/cwp_et_pb_layout_slide_item_standard][cwp_et_pb_layout_slide_item_standard admin_title="Video 1″ slide_type="content" content_slide="
Inventothon-22 – Submission – Prayan Chandrakar" _builder_version="4.17.1″ _module_preset="default" text_text_color="#FFFFFF" text_orientation="center" global_colors_info="{}"][/cwp_et_pb_layout_slide_item_standard][cwp_et_pb_layout_slide_item_standard admin_title="Video 1″ slide_type="content" content_slide="
Inventothon-22 – Submission – Panav Gala" _builder_version="4.17.1″ _module_preset="default" text_text_color="#FFFFFF" text_orientation="center" global_colors_info="{}"][/cwp_et_pb_layout_slide_item_standard][cwp_et_pb_layout_slide_item_standard admin_title="Video 1″ slide_type="content" content_slide="
Inventothon-22 – Submission – Nitish Anand Kaluvakolli" _builder_version="4.17.1″ _module_preset="default" text_text_color="#FFFFFF" text_orientation="center" global_colors_info="{}"][/cwp_et_pb_layout_slide_item_standard][cwp_et_pb_layout_slide_item_standard admin_title="Video 1″ slide_type="content" content_slide="
Inventothon-22 – Submission – Preksh gala" _builder_version="4.17.1″ _module_preset="default" text_text_color="#FFFFFF" text_orientation="center" global_colors_info="{}"][/cwp_et_pb_layout_slide_item_standard][cwp_et_pb_layout_slide_item_standard slide_type="content" content_slide="
Inventothon-22 – Submission – Anvi Srivastava" _builder_version="4.17.1″ _module_preset="default" text_text_color="#FFFFFF" text_orientation="center" global_colors_info="{}"][/cwp_et_pb_layout_slide_item_standard][cwp_et_pb_layout_slide_item_standard slide_type="content" content_slide="
Inventothon-22 – Diya Menon" _builder_version="4.17.1″ _module_preset="default" text_text_color="#FFFFFF" text_orientation="center" global_colors_info="{}"][/cwp_et_pb_layout_slide_item_standard][/cwp_et_pb_layout_slider_standard]
Let your child play and learn with Little Inventors