At little inventors technologies ,we offer comprehensive French language programs tailored to three different categories. Whether you're a student looking to excel in your French language studies, an individual seeking to learn French as a hobby or extracurricular activity, or a professional aiming to pursue a master's level certification in the language, we have the perfect course for you.
At little inventors technologies , we are passionate about teaching French and fostering an interest for the language amongst all. Our courses are flexible, interactive, and tailored to meet the unique needs of each category. Join us on this exciting language learning journey and discover the beauty and elegance of French. Enroll today and embark on a path to success in mastering the French language, whether for academic, personal, or professional purposes.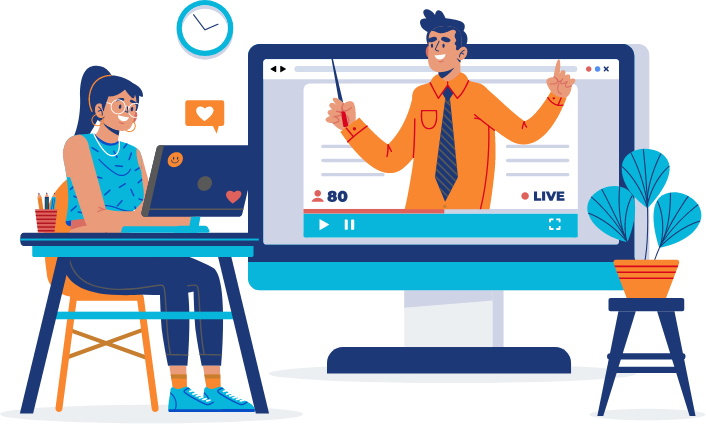 We understand the importance of mastering French as a subject for students in schools and colleges. Our specialized courses are designed to cater to the academic needs of students, providing them with a solid foundation in the French language. Our curriculum covers all aspects of French, including grammar, vocabulary, speaking, listening, reading, and writing.
02
For Hobbyists or Extra-Curricular Learners:
Learning a new language can be an exciting hobby or an enriching extracurricular activity. Our French language courses are specifically designed for individuals who wish to learn French for personal enjoyment and cultural appreciation. Whether you're a travel enthusiast, a language lover, or simply want to broaden your horizons, our engaging classes will immerse you in the beauty of the French language and its rich cultural heritage.
If you aspire to become a master of the French language and enhance your professional prospects, our certificate courses are designed with you in mind. We offer rigorous programs that delve deep into advanced grammar, specialized vocabulary, sophisticated writing skills, and advanced conversational techniques. We provide preparation for the internationally recognized DELF/DALF examinations in A1, A2, B1, B2, C1, and C2 levels of proficiency. Our courses are led by experienced trainers who are dedicated to helping you achieve mastery in French. Upon completion of our certificate program, you will possess the linguistic proficiency and cultural understanding necessary to excel in academic, business, or international settings.
Let your child play and learn with Little Inventors